<![if !vml]>

<![endif]>
RECEIVED AMERICAN LEGION DISTRICT
AWARD OF MERIT WITH GOLD MEDAL
FOR AMERICAN LEGION POST 127 HANDICAP FACILITIES
AN EAGLE SCOUT PROJECT
ON 05/16/2005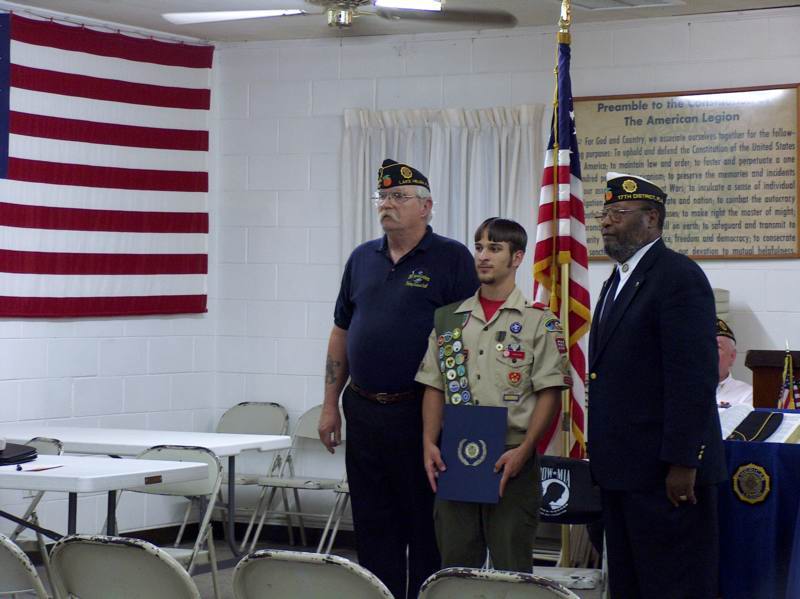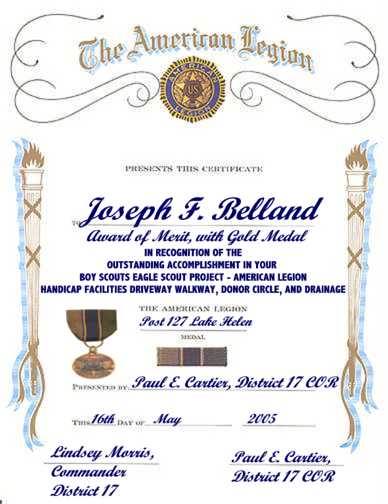 <![if !vml]>

<![endif]>
<![if !vml]>

<![endif]>

<![if !vml]>

<![endif]>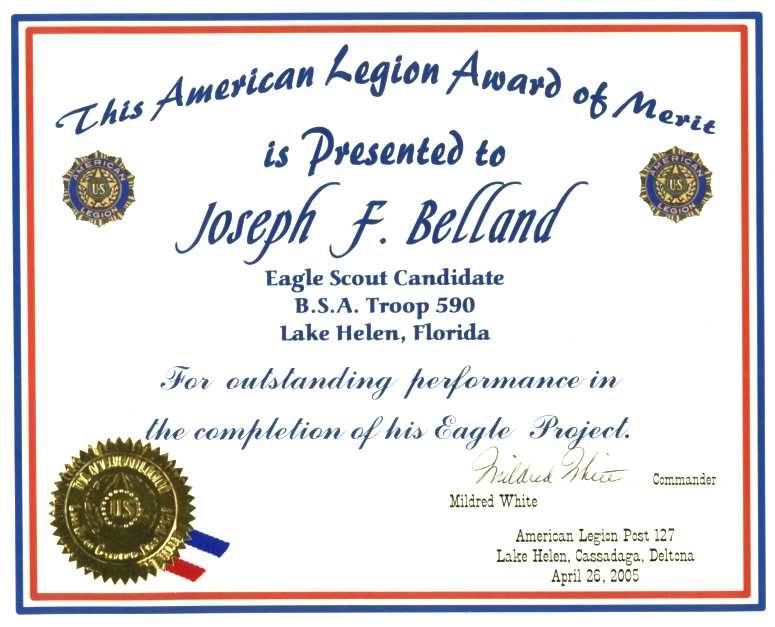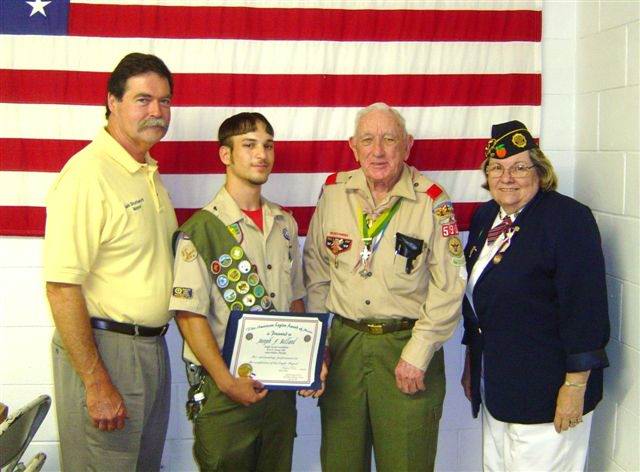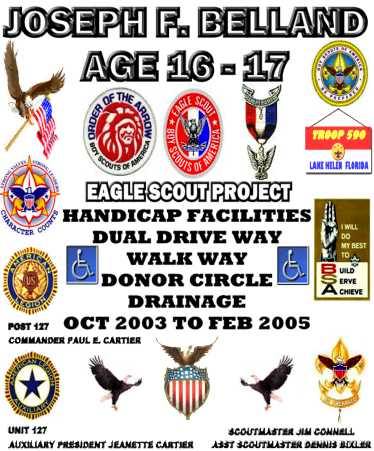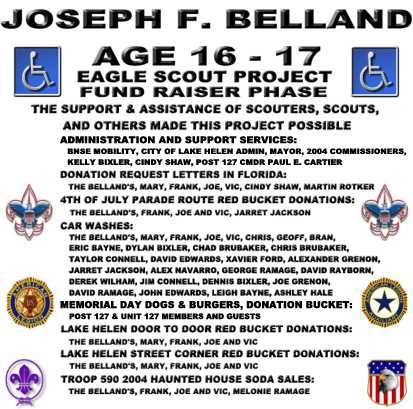 JOSEPH F. BELLAND
AGE 17
EAGLE PROJECT
BEFORE
EAGLE PROJECT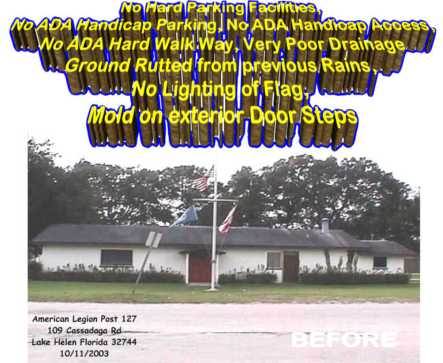 AFTER
EAGLE PROJECT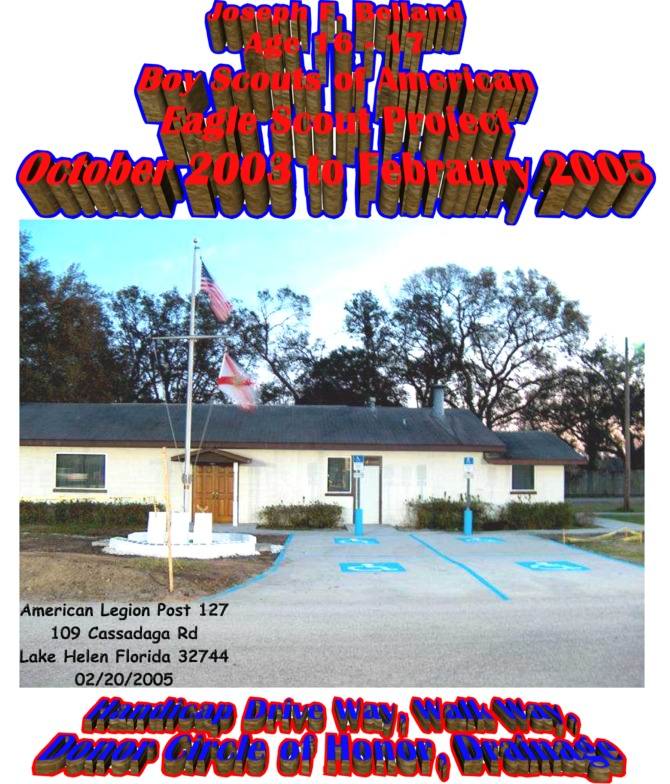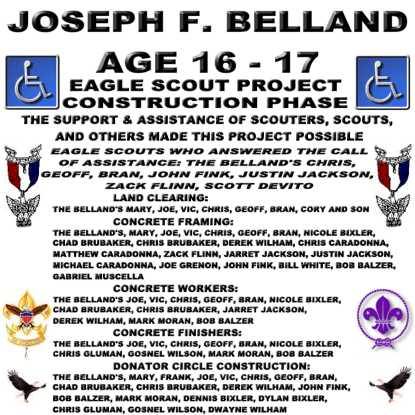 HANDICAP DRIVEWAY & WALKWAY
DECEMBER 2003
APPROVED BY
TUSCARORA DISTRICT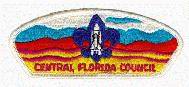 CLICK HERE FOR A COPY OF MY DONATION REQUEST LETTER MAILED TO LOCAL BUSINESS OWNERS IN SOUTHWEST VOLUSIA.



<![if !vml]>

<![endif]>
IF YOU WISH TO MAKE A DONATION TO HELP BUILD THE
HANDICAP FACILITIES AT THE AMERICAN LEGION POST 127 HALL IN LAKE HELEN FLORIDA.
DONATION CAN BE MADE ON-LINE OR MAILING A DONATION FORM.

FOR THE DONATION FORM FOR USA MAILING.
ONLINE DONATIONS WILL BE COLLECTED BY BELLAND & SONS ENTERPRISES
WHICH IS A
FLORIDA REGISTERED BUSINESS AND DEPOSITED INTO THE BOY SCOUT TROOP 590 EAGLE PROJECT TROOP ACCOUNT FOR THE AMERICAN LEGION POST 127 AND UNIT 127 HALL
HANDICAP BUILDING FUND.
ALL DONATION RECEIPT LETTER WILL BE MAILED TO THE DONATORS AT THE DONATORS

CONFIRMED ADDRESS PROVIDED BY

Make your Donation securely with any major credit card
or Electronic Check
through

!
EAGLE PROJECT STATUS MENU
PROJECT DESCRIPTION

Describe the project you plan to do.
Design and Layout Handicap Walkway between all doors and drive way,
Confer with both country and city permit and inspectors to validate the concept design.

Install Dual Handicap Drive way 24 Foot wide spanned at street 30 feet, Extended Front Door walk way from Front Door to New Walk Way, provide a circular concrete donors plaque area with a flower garden, Get commercial bids to accomplish the design goals (Cost Estimate).

Run Fund Raisers to collect necessary funds, use volunteer labor as much as possible to clear grass where concrete will be poured for the walkway and drive ways.

Estimated cost of raw material alone is expected to exceed $4,000.00, so a lot of fund raising will be needed.

It is estimated that the fund raising will take at least twelve or more months, since donations have been slow coming in.

The actual work to install the drive way and walk ways will take two weekends of work, once the funds have been raised.
What group will benefit from the project? American Legion & other volunteer groups who currently meet at this facility




Name of religious institution, school, or community: American legion post 127
Telephone No.: (386) 228-2770
Street address: 109 cassadaga rd corner of lake view & Ohio,
City: Lake Helen
State: Florida
Zip code:


My project will be of benefit to the group because:

Currently facilities do not exist,
handicap people have a hard time accessing the building, when it rains the area floods, the grounds are muddy and rutted.

Many safety hazards exist.

People who are older and handicap have many obstacles to navigate just to get to their cars, putting in handicap parking, a dual drive way with handicap walkways will solve the problem this will allow fours cars/vans park two per spot.

Another problem is where the front door is and the America flag, handicap people have a hard time in getting around the flag because of the grounds. This can be solved by extending the concrete from the front door to around the flag pole Circular design, then extended towards the street.
This will allow handicap people using walkers, wheelchairs, and scooters to now participate easier.

this was in the original concept plan but was removed for now for later consideration, because of Volusia County was against it. The county road was not designed as a area to drop off handicap people too narrow.
The project was modified to be a dual handicap parking area, with walkway from front door to rear kitchen door.

This concept was discussed with my unit leader on (Date): 10/28/2003

The project concept was discussed with the following representative of the group that will benefit from the project.

Representative's name: Paul Cartier
Representative's Title: American Legion Post 127 Commander
Phone No.: 386-228-2515
Date of meeting: 10/26/2003

PROJECT DETAILS

Plan your work by describing the present condition, the method, materials to be used, project helpers, and a time schedule for carrying out the project. Describe any safety hazards you might face, and explain how you will ensure the safety of those carrying out the project.

If appropriate, include photographs of the area before you begin your project. Providing before-and-after photographs of your project area can give a clear example of your effort.

Description:

Handicap hazards exist. The present condition for handicap access do not exist except parking on the front lawn which is grass and when it rains leaves ruts, causing safety hazards.

The time schedule for this project will vary because of the funds needed to be raised to purchase the raw materials, it is estimated that raw material alone will exceed $4,000.00.

The plan is to use volunteer labor as much as possible. The concrete will come from a low bid provider of concrete. I will have the concept plan validated by a few local commercial concrete companies that will be able to validate the estimated cost of raw materials.

I have some experience with concrete work watching and help out the workers that installed our handicap drive way and walk way for my dad.

"Before" Photographs














The picture above shows the front door of the American Legion Hall post 127.

A small concrete pad exist by the door, the plan is to extend that pad six inches on both sides of the door and run the a new path of concrete to the new walk way in front of the building to the handicap parking area. (see concept plan)





The picture shows the right side of the front door with a bush next to it.

In front of the bush is an old handicap sign in the grass lawn, major navigation problems exist because of poor drainage and ruts creating safety hazards.

Wheelchairs, walkers, scooters have to navigate these problems, people get stuck in the ruts with their cars, people have fallen because of the hazards.

No walk way exists from front door to women's bathroom entrance or rear doors.
See concept plan for correction to be done to fix the hazards.
WEEK1 - STATUS REPORT 01/07/2004
PHASE 1 MAIL CAMPAIGN - FUND RAISING HAS BEGUN AND DONATIONS ARE COMING IN AS CASH AND BUILDING MATERIALS - A GREAT START - KEEP THE DONATIONS COMING AND HELP BUILD THE HANDICAP FACILITIES MUCH NEEDED
THANK YOU
JOE
WEEK2 - STATUS REPORT 01/13/2004
PHASE 1 MAIL CAMPAIGN - FUND RAISING DONATIONS ARE COMING IN AS CASH AND OFFICE SUPPLIES FOR FUND RAISING, AND VOLUNTEERS WORKERS FOOD GIFT CERTIFICATES ( THANK YOU PUBLIX SUPER MARKETS ) - NEED MORE CASH DONATIONS, DONATED USE OF LAND CLEARING EQUIPMENT ( A LOT OF GRASS AND DIRT NEEDS TO BE REMOVED WHERE THE CONCRETE WILL BE POURED ) OR BUILDING MATERIALS - SO FAR WE HAVE COLLECTED JUST ABOUT 1/10 th OF THE FUNDS NEEDED TO PURCHASE MATERIALS ( CONCRETE, FRAMING WOOD, ETC ), PLEASE KEEP THE DONATIONS COMING AND HELP BUILD THE HANDICAP FACILITIES MUCH NEEDED
THANK YOU
JOE
WEEK3 - STATUS REPORT 01/20/2004
PHASE 1 MAIL CAMPAIGN - FUND RAISING DONATIONS ARE COMING IN AS CASH ONLY THIS WEEK, $185.00 RECEIVED TODAY. PRESENTATION MADE TO AMERICAN LEGION POST 127 AND UNIT 127 ON 1/19/2004 ON PROGRESS SO FAR. PERMISSIONS GIVEN TO DISPLAY A FUND RAISING POSTER BOARD INSIDE THE HALL WITH DONATION REQUEST FORMS FOR MEMBER ORGANIZATIONS THAT MEET AT THE HALL TO HELP FUND THE HANDICAP FACILITIES. PERMISSION ALSO GIVEN FOR FUND RAISING CAR WASH ON LEGION PROPERTY. PERMISSION GIVEN TO DISPLAY A FUND RAISING SIGN ON THE FRONT LAWN TO DISPLAY FUND RAISING STATUS. LETTER OF PERMISSION FOR FUND RAISING SIGN TO BE SENT TO LAKE HELEN COMMISSION FOR APPROVAL ISSUE IS SIGN SIZE ALLOWED AND WAIVER OF ANY PERMIT FEES REQUIRED TO DISPLAY SIGN. ADDITIONAL FUND RAISING EVENTS TO BE HELD AT THE LEGION HALL WILL BE A PANCAKE BREAKFAST, SPAGHETTI & MEATBALL DINNER IN THE MARCH TIME FRAME. NEED MORE ORGANIZATIONS AND BUSINESS TO HELP WITH DONATIONS. NEWSPAPER PUBLICITY AND INTERNET WEB SITE PUBLICITY HAVE BEEN ESTABLISHED.
NEED LOCAL BUSINESS AND SKILLED WORKERS TO VOLUNTEER MATERIALS, EQUIPMENT TO REDUCE THE REAL CASH NEEDED TO BUILD HANDICAP FACILITIES.
PLEASE KEEP THE DONATIONS COMING AND HELP BUILD THE HANDICAP FACILITIES MUCH NEEDED
WEEK4 - STATUS REPORT 01/27/2004
PHASE 1 MAIL CAMPAIGN - FUND RAISING DONATIONS ARE NOT COMING IN THIS WEEK.
BUSY WORKING LETTER OF PERMISSION FOR FUND RAISING TO LAKE HELEN COMMISSION FOR APPROVAL (SIGN SIZE ALLOWED, WAIVER OF ANY PERMIT FEES, PERMISSION TO HOLD FUND RAISING EVENTS AT THE LEGION HALL: A PANCAKE BREAKFAST, SPAGHETTI & MEATBALL DINNER).
WORKING ON PHASE 2 MAIL CAMPAIGN FOR LAKE HELEN, CASSADAGA AREA FOR DONATIONS. BUSY WITH THANK YOU CERTIFICATES FOR DONATIONS RECEIVED.
STILL NEED MORE ORGANIZATIONS AND BUSINESS TO HELP WITH DONATIONS. NEWSPAPER PUBLICITY AND INTERNET WEB SITE PUBLICITY HAVE BEEN ESTABLISHED.
NEED LOCAL BUSINESS AND SKILLED WORKERS TO VOLUNTEER MATERIALS, EQUIPMENT TO REDUCE THE REAL CASH NEEDED TO BUILD HANDICAP FACILITIES.
PLEASE KEEP THE DONATIONS COMING AND HELP BUILD THE HANDICAP FACILITIES MUCH NEEDED
THANK YOU
JOE
WEEK5 - STATUS REPORT 02/03/2004
BUSY WORKING SETTING UP CAR WASH AND FIXED DATES WITH WAL-MART.
BUSY WORKING ON LETTER TO LAKE HELEN CITY COMMISSIONERS ON PERMISSION TO HOLD FUND RAISERS, FUND RAISING SIGN, CITY SUPPORT ON PURCHASES OR LOAN OF BUILDING MATERIALS, AND VOLUNTEER HELPERS. RECEIVED PHONE CALL FROM LAKE HELEN ON A MEETING WITH THE CITY ON 2-18-2004.
WEEK6 - STATUS REPORT 02/10/2004
MEETING WITH AMERICAN LEGION POST 127 MEMBERS, AT MEMBERS MEETING ON 02-16-2004 TO SEEK DONATORS OF FUNDS AND SKILLED LABOR. WORKING ON FUND RAISING POSTER FOR LEGION HALL AND POSTER FOR VOLUNTEERS FOR CAR WASH. POSTER DISPLAYED IN LEGION HALL ON 2-10-2004 SCOUT MEETING. RECRUITED MEMBERS OF THE TROOP TO WORK AT THE CAR WASHES ON 2-28, 3-27, AND 4-10-2004 TO BE HELD AT WAL-MART.
WEEK7 - STATUS REPORT 02/17/2004
SENT CAR WASH EMAIL 02-12-2004, TO ALL SCOUTS ABOUT PRE-SELLING OF CAR WASH TICKETS FOR $5.00, AND $2.00 GOES TO THEIR SUMMER CAMP FUND RAISER.
PRINTED AND CUT-OUT CAR-WASH TICKETS FOR WAL-MART CAR WASH PRE-SELLING FUND RAISER.
MET WITH WAL-MART OFFICIALS ON 2-13-2004 TO SIGN CONSENT FORMS FOR CAR WASH TO BE HELD 2-28, 3-27, AND 4-10-2004.
MET WITH AMERICAN LEGION MEMBERS ON 02-16-2004 AND PRE-SOLD 34 CAR WASH TICKETS. PROVIDED A OVERVIEW OF EAGLE PROJECT, AND STATUS REPORT ON FUND RAISING TO DATE.
LEGION MEMBERS VOTED TO HOLD A FUND RAISER ON MEMORIAL DAY, A COOK-OUT, AND PLACE A JAR AT EVERY MEETING FOR DONATIONS FOR THE EAGLE PROJECT.
WEEK8 - STATUS REPORT 02/24/2004
2-18-2004 MET WITH LAKE HELEN, CITY ADMINISTRATOR DON FINDELL TO REVIEW REQUEST LETTER FOR WAIVERS AND PERMITS FOR FUND RAISING AND BUILDING OF HANDICAP FACILITIES, THAT IS SCHEDULED TO BE PRESENTED TO THE LAKE HELEN CITY COMMISSIONERS ON MARCH 4, 2004.
2-18-2004 MET WITH TROOP 590 COMMITTEE AND PROVIDED A STATUS REPORT ON PROGRESS TO DATE.
02-24-2004 RECEIVED SOME FUNDS FROM PRE-SELLING OF CAR WASH TICKETS $25.00
02-24-2004 waiting on call back from Don Findell on presentation to Lake Helen Commissioners on March 4, 2004. Also waiting on status of Legion Work Site review by Don.
First Car Wash fund raiser this Saturday at Wal-Mart 8:00AM to 2:30 PM
WEEK9 - STATUS REPORT 03/02/2004
02-25-2004 Received call back from Don FINDELL, Work site concept Plan Rev B is fine, no problems found on placement of handicap drive way & walk ways. Presentation on March 4, revision is to request street fund raiser sign 4 feet by 5 feet vs. 4 feet by 8 feet due to city restrictions. Must fax to Don a copy of new presentation to 386-228-9714.
02-28-2004 Held first Car Wash at Wal-Mart, cold weather in early morning killed most business, by 12:00 noon Sun has warmed to 60's, business was booming, major problem at Wal-Mart is you are hidden at end of Garden Area, and not allowed at the front doors to tell customer you are running a car wash.
We had several Scout stand at the drive way entrance holding a sign, high winds and cold weather were not helpful. Total receipts of $115.00 in car wash donations for handicap fund and $15.00 donated to scout summer camp fund.
First time expenses for car wash materials to be used on next two car washes amounted to about $79.00 (brushes, buckets, hose connectors, shop rages, sponges, car wash soap, food for scouts), net proceeds are about $37.00. Not what was expected.
Lesions learned, better weather, more scouts working, a wood sign and people who donation fair dollar amount for a car wash.
PRESENTATION TO LAKE HELEN CITY COMMISSIONERS ON 3-4-2004 AT 7:00 PM MEETING BEHIND POLICE STATION. THE FOLLOWING PRESENTATION WAS GIVEN ( THE PRESENTATION MS WORD ). COMMISSIONS VOTED TO SUPPORT THE BOY SCOUT EAGLE PROJECT AS FOLLOWS:
WAIVE ALL FEES FOR ANY BUILDING PERMITS, ASSISTANCE IN DIRT REMOVAL IN COUNTY RIGHT OF WAY, WAIVE FOR PERMIT FEE FOR BREAKFAST & DINNER FUND RAISERS AT LEGION HALL, CAR WASHES AT LEGION HALL, ALLOWED TO DISPLAY A FOUR FOOT BY FIVE FOOT FUND RAISER STATUS SIGN, ALLOWED TO COLLECT DONATIONS DOOR TO DOOR IN LAKE HELEN, AND AT THE CORNER OF LAKE HELEN & OHIO WITH A BUCKET.
BELOW ARE PICTURES OF THE ME AT THE LAKE HELEN COMMISSIONERS MEETING:
(CLICK ON PICTURE FOR LARGER VIEW)
WAITING FOR MEETING TO START
PRESS PHOTO TIME
THE BIG SMILE



PRESS INTERVIEW
THE MEETING STARTS


NOW MY PRESENTATION REQUEST TO THE COMMISSIONERS FOR HELP











COMMISSIONERS ARE VOTING ON REQUEST
COMMISSIONERS ARE MAKING A CASH DONATION FOR THE HANDICAP BUILDING FUND
WEEK 11 - STATUS REPORT 05/11/2004
HAD A BREAK FROM FUND RAISING AND WENT CAMPING, AND DID SOME WORK AROUND THE HOUSE.
WELL A LOT OF WORK GOT ACCOMPLISHED. CAR WASH HELD AT WAL-MART ON 3-27-2004 and 4-10-2004, TURN-OUT WAS GREAT.
TALKED WAL-MART INTO LETTING ME HAVE ANOTHER DATE FOR A CAR WASH NOW SCHEDULED FOR 06-05-2004.
DID FAMILY FEST IN DELAND AND THE CASSADAGA WATER FESTIVAL AND YES I DID A FUND RAISER AT BOTH EVENTS AND COLLECTED OVER $115.00.
TOOK ANOTHER BREAK AND GOT READY FOR THE BIG EVENT AT DELTONA HIGH SCHOOL THE JUNIOR/SENIOR PROM AND THAT WAS A BLAST AT THE ADAM MARK HOTEL IN DAYTONA BEACH.
PUT THE FUND RAISING SIGN UP AT LAKEVIEW AND OHIO OUTSIDE THE AMERICAN LEGION HALL, PAINTING THE SIGN WAS A LOT OF WORK.
NOW I'M BACK TO SENDING OUT FUND RAISING LETTERS FOR LAKE HELEN RESIDENTS AND BUSINESSES. WILL BE STANDING ON THE CORNER THIS WEEKEND FOR BUCKET COLLECTION OF FUNDS.
AMERICAN LEGION POST VOTED TO KEEP THE HALL AND NOT SELL IT TO A LOCAL DEVELOPER.
AMERICAN LEGION NEWSLETTER MAY/JUNE CONTAINS A FUNDRAISING FORM FOR MEMBERSHIP DONATION FOR THE HANDICAP FACILITIES.
AMERICAN LEGION HAS PLACED A COLLECTIONS BUCKET AT ALL MEETINGS FOR MEMBERSHIP DONATIONS. MEMORIAL DAY FUND RAISER FOR HANDICAP FACILITIES TO BE RUN BY LEGION MEMBERSHIP, WITH THE PROFIT TURN OVER TO THE EAGLE PROJECT FUND RAISER ACCOUNT.
WEEK 12 - STATUS REPORT 05/31/2004
AMERICAN LEGION RELEASE A PRESS RELEASE TO ALL NEWSPAPERS AND ONLY THE DELAND-BEACON CARRIED THE STORY ABOUT THE LEGION HALL IS NOT TO BE SOLD.
THE BEACON ALSO DID A PLEA FOR DONATED FUNDS AND SHOWED A PICTURE OF THE FUND RAISING SIGN WITH MY PHONE NUMBER.
WELL A WEEK HAS GONE BY AND STILL NO PHONE CALLS, NO DONATIONS RECEIVED. LEGION MEMBERS ARE NOT RESPONDING TO THE HANDICAP FUND RAISER. NOT ONE DONATION RECEIVED FROM A MEMBER OF THE POST FROM THE NEWS LETTER MAILING.
THE LAKE HELEN MAILING HAS BEEN COMPLETED NOW FOR ALMOST TWO WEEKS AND STILL NOTHING FROM ANY BUSINESS.
GEE I'M LEARNING A BAD LESSON HERE, BUSINESS APPEAR TO NOT CARE, TOO MUCH RED TAPE, OR CAN IT BE THEY HAVE SHORT ARMS AND DEEP POCKETS WHEN IT COMES TO HELPING OUT A LOCAL VOLUNTEER ORGANIZATION.
WE DID RECEIVED TWO SORRY LETTERS, WE CAN NOT DONATE BECAUSE ...... THE EXCUSES ARE ALMOST THE SAME - BUSINESS DO NOT SUPPORT THE COMMUNITIES THEY GET THEIR BUSINESS FROM.
WELL GOOD NEWS THE LEGION & AUX 127 HELD A MEMORIAL DAY LUNCH AND DONATED THE PROCEEDS TO THE EAGLE PROJECTS, A TON OF GREAT FOOD AND DRINK CHEAP AND THEY DONATED $108.00.
TWO NEW CAR WASH DATES 6-5-2004 (WAL-MART) AND 6-19-2004 (MCDONALD'S) BOTH ORANGE CITY STORES.
NEED SOME NEW IDEA'S FOR FUND RAISING. CURRENTLY AT 47% OF NEEDED FUNDS.
WEEK13 STATUS REPORT 06-08-2004
WELL JUST FINISHED A RAIN SOAKED CAR WASH AT WAL-MART, TURN OUT WAS VERY POOR DUE TO WEATHER. STILL WORKING ON GETTING DONATIONS FROM ORGANIZATION THAT MEET AT THE LEGION HALL AND OTHER VOLUSIA BASED COMPANIES.
WEEK14 STATUS REPORT 06-15-2004
WORKING ON GETTING VOLUNTEERS FOR MACDONALD'S CAR WASH ON 6-19-2004.
GOT A CHECK FROM KOREAN WAR VETERAN'S ASSOCIATION AND WILL BE MEETING WITH THE WEST VOLUSIA SADDLE CLUB. STILL CALLING AROUND FOR ORGANIZATIONS TO GET ON THEIR MEETING SCHEDULE TO MAKE PRESENTATION FOR DONATIONS.
KOREAN WAR VETERAN'S PRESIDENT BOB BAIZER AGE 72 AND AN LIFE SCOUT VOLUNTEERED TO HELP OUT WITH THE CONCRETE BOB HAS YEARS OF EXPERIENCE.
WEEK15 STATUS REPORT 06-22-2004
WELL I LEARNED A FEW THING LIKE NEVER DO A CAR WASH AT MCDONALDS IN 90-100 DEGREES AND THAT PEOPLE WHO USE THE DRIVE THRU NEVER GET A CAR WASH THEY JUST WANT FAST FOOD.
LUCKY WE WERE NEAR A SERVICE ROAD BECAUSE MOST OF OUR TRAFFIC FOR CAR WASHES CAN FROM THIS SOURCE. CAR WASH TURN-OUT WAS POOR COMPARE TO A WAL-MART CAR WASH.
THE LIONS CLUB MADE A MAJOR DONATION FOR THE HANDICAP PROJECT $250.00 - A BIG THANK YOU.
WEEK16 STATUS REPORT 06-29-2004
WELL WAL-MART CAME THRU AGAIN FOR THE EAGLE PROJECT THEY GAVE ME FOUR ADDITION CAR WASH DATES ONE PER MONTH, AUGUST, SEPTEMBER, OCTOBER AND NOVEMBER. PROJECT IS SCHEDULED FOR COMPLETION BY XMAS SCHOOL BREAK 2004.
WORKING ON THE JULY 3RD (4TH) PARADE FLOAT FOR DONATION IN LAKE HELEN COLLECTION AND MAKING THE SIGNS FOR OUR TROOP BBQ AND CAR BASH IN THE PARK AFTER THE PARADE.
WEEK17 STATUS REPORT 07-06-2004
JULY 4TH CELEBRATION IS OVER.
BOY THAT WAS A LOT OF HARD WORK, MAKING SIGNS THAT WERE FOUR FEET BY EIGHT FEET AND PUTTING THEM ON DAD'S MONSTER TRUCK (THE BIG EXCURSION).
WE WALKED THE PARADE ROUTE WITH THE EXCURSION LOADED WITH SIGNS AND MUSIC, USING RED BUCKETS TO HOLD DONATIONS.
THE PEOPLE LINED UP TO VIEW THE PARADE WERE VERY NICE AND THEY DONATED FUNDS, FOR THE EAGLE PROJECT - COLLECTED $158.00.
RECEIVED A FEW MORE $100.00 DONATIONS FROM ORGANIZATIONS & PRIVATE CITIZENS - - A BIG THANK YOU NOW 77 PERCENT OF FUND RAISING GOAL.
WEEK18 STATUS REPORT 07-14-2004
SUMMER CAMP BREAK - TIME TO WORK ON A FEW MERIT BADGES AND HAVE FUN WITH THE GUYS.
WEEK19 STATUS REPORT 07-22-2004
WELL BACK FROM SUMMER CAMP, A FEW DAYS TO RECHARGE.
SENDING OUT ANOTHER ROUND OF DONATION REQUEST MAILING TO CORPORATE SPONSORS AND CHASING DOWN DONATIONS PROMISED BUT NOT DELIVERED YET.
GEE NOW I'M A DONATIONS PROMISES DEBT COLLECTOR. GEE THIS IS FUN: PHONE TAG, AND CHECK IN THE MAIL STUFF.
WEEK 20 STATUS REPORT 07-29-2004
STILL CHASING DOWN SPONSORS PROMISED DONATIONS, GETTING READY FOR DOOR TO DOOR COLLECTIONS IN LAKE HELEN.
MADE A VISIT TO MY BIRTH DOCTOR, A LIFE SCOUT TO COLLECT A $100.00 DONATIONS PROMISED AND DELIVERED, THANK YOU DOCTOR BOWLES, A TRUE SCOUTER!!! AND A MAN OF HIS WORD.
WEEK 21 STATUS REPORT 08-04-2004
STARTING DOOR TO DOOR IN LAKE HELEN, AND THE PEOPLE ARE VERY FRIENDLY AND THEY ARE GIVING DONATIONS TO SPONSOR THE EAGLE PROJECT. MEET A TON OF SCOUTERS AND EX-LEGION MEMBERS OF THE POST.
I DID GET A FEW WHO SAID THEY WOULD MAIL IN A DONATION, BUT THEY NEVER DID. I LEARNED YOU HAVE TO GO FACE TO FACE WITH THE PEOPLE TO MAKE YOUR DONATION REQUEST PITCH TO GET ANYTHING. NOW THE HOUSE TO HOUSE PEOPLE OF LAKE HELEN GAVE CHANGE AND A FEW DOLLARS AND IT ALL ADDS UP QUICKLY.
WEEK 22 STATUS REPORT 08-11-2004
DOOR TO DOOR IN LAKE HELEN SEEKING DONATIONS, IT'S A BIG AREA TO COVER WALKING DOOR TO DOOR. THANKS DAD FOR GETTING US BETWEEN STREETS AND AROUND LAKE HELEN REMOTE AREA'S.
WEEK 23 STATUS REPORT 08-18-2004
WOW WHAT A WEEK THE HURRICANE CHARLEY 08-14-2004 WAS REAL PAIN, LOTS OF TREES AND DAMAGE ALL OVER. HAD TO CANCEL CAR WASH AT WAL-MART DUE TO DAMAGE, CONSTANT RAIN. NO ELECTRIC POWER FOR 3 1/2 DAYS.
WEEK 24 STATUS REPORT 08-25-2004
STILL CLEANING UP FROM CHARLEY, WORKING ON PALMS MERIT BADGES, AND WORKING ON A TON OF HOME WORK AFTER BEING OUT OF SCHOOL FOR A WEEK.
TALKED WITH A FEW SPONSORS AND SENT DONATION REQUEST LETTER A SOME MORE CORPORATE SPONSORS. DOOR TO DOOR IN LAKE HELEN SEEKING DONATIONS.
WEEK 25 STATUS REPORT 09-01-2004
DOOR TO DOOR IN LAKE HELEN SEEKING DONATIONS.
WEEK 26 STATUS REPORT 09-08-2004
TWO HURRICANES IN A MONTH. FRANCES 09-04-2004 REALLY CAUSED A TON OF DAMAGE NEVER SEEN THIS BEFORE IN MY LIFE, ROOFS BLOWN AWAY, TREE CRUSHED HOUSES, BUILDINGS, CARS, VANS, TRUCKS, AND ROOFS.
NO ELECTRIC POWER FOR 4 1/2 DAYS.
WEEK 27 STATUS REPORT 09-15-2004
COMPLETED A CAR WASH 09-11-2004 AT WAL-MART AND HAD EXCELLENT HELPERS TO WASH CARS.
MY THREE EAGLE SCOUT BROTHERS AND MY BROTHER VICTOR (SOON TO BE A LIFE SCOUT) ALL HELPED.
BUSINESS WAS SLOW, BECAUSE OF RAIN, BUT WE MADE $140.00 TODAY FOR MY EAGLE PROJECT. SUNDAY 09-12-2004 WENT DOOR TO DOOR IN LAKE HELEN COLLECTING DONATIONS.
WEEK 28 STATUS REPORT 09-22-2004
DID SOME COMMUNITY SERVICE WORK HELPING OUT TWO LAKE HELEN CANDIDATES RUNNING FOR COMMISSIONERS POST IN LAKE HELEN. PUT UP CAMPAIGN SIGNS AROUND TOWN.
WENT DOOR TO DOOR IN LAKE HELEN COLLECTING DONATIONS.
ATTENDED THE AMERICAN LEGION MEETING ON 9-20-2004 AND PROVIDED FUND RAISING STATUS AS OF 8-29-2004 I HAVE COLLECTED $3,965.00 AS RECORDED BY OUR TROOP TREASURE.
STILL NOT GETTING MUCH SUPPORT FROM THE LEGION POST 127 MEMBERS IN DONATIONS.
GOOD NEWS LAKE HELEN HAS A PROGRAM FOR MATCHING FUNDS FOR "LAKEVIEW" BEAUTIFICATION AND I MAY QUALIFY BASED ON MY FUND RAISING FOR THE EAGLE PROJECT. WORKING ON NEEDED PAPER WORK TO GET THINGS STARTED.
WEEK 29 STATUS REPORT 09-28-2004
DOOR TO DOOR IN LAKE HELEN SEEKING DONATIONS.
WORKING ALL WEEK TO GET A CONCEPT PLAN TOGETHER FOR MATCHING FUNDS FROM LAKE HELEN FOR ADDITION ENHANCEMENTS AS FOLLOW ON EAGLE PROJECTS, FOR OTHER SCOUTS.
WORKING WITH A GROUP IN LAKE HELEN TO QUALIFY FOR MATCHING FUNDS.
WEEK 30 STATUS REPORT 10-12-2004
DOOR TO DOOR IN LAKE HELEN SEEKING DONATIONS.
WORKING ALL WEEK TO GET THE NEW PAPER WORK READY FOR THE LAKE HELEN BUILDING PERMIT AND A NOTICE OF COMMENCEMENT. NEED A SURVEY OF THE LEGION PROPERTY.
NOW WE NEED AN AMERICAN LEGION GROUNDS SURVEY AND NO ONE KNOWS WHERE IT IS OR WAS ONE EVER DONE?
BIG PLUS FOR THE HANDICAP FACILITIES FOR AMERICAN LEGION IS NOW THAT I HAVE RAISED OVER $4,000.00 I CAN QUALIFY FOR NEW LAKE HELEN "LAKEVIEW" BEAUTIFICATION MATCHING FUNDS SOME OF ABOUT $5,000.00. WORKING WITH A FEW TOWN FOLKS TO GET THE NECESSARY PAPER WORK, DESIGNS AND PRESENTATIONS, DONE.
WEEK 31 STATUS REPORT 10-19-2004
MY NEXT TO LAST CAR WASH FUND RAISER TO REACH MY GOAL OF $4,650.00 AND BOY DID WE ALL WASH A TON OF CARS, TRUCKS, BIG 4X4, AND A FEW MONSTER TRUCKS. NICE DAY TO CAR WASHES.
GETTING READY FOR THE TROOPS BIG FUND RAISER "LAKE HELEN HAUNTED HOUSE" "STOP IN FOR A BITE".
THE FAMILY DOES A ROOM THERE EACH YEAR AND MOM'S GETS TO PLAY A WITCH AND HAVE FUN.
LAST YEAR I BUILT A COFFIN WITH FOG AND BLACK LIGHT AND REAL SCARY SOUNDS. THIS YEAR WILL BE A LITTLE DIFFERENT AND STILL WORKING ON THE PLANS.
WEEK 32 STATUS REPORT 11-02-2004
THE HAUNTED HOUSE WAS A LOT OF WORK AND A MAJOR SUCCESS WE DOUBLED LAST YEARS NUMBERS, AND WE ALL HAD A TON OF FUN.
EAGLE PROJECT FUND RAISER, WE SOLD SODA, AND SPRING WATER AT THE HAUNTED HOUSE TO RAISE FUNDS. MADE $22.50 AFTER EXPENSES. ICE COST A TONE OF MONEY, COULD NOT FIND ONE SOURCE TO DONATE ICE.
NOW BACK TO THE EAGLE PROJECT, NEED NEW CITY LEGAL DOCUMENTS TO BE FILED.
A NOTICE OF COMMENCEMENT. A REAL NEW TWIST, SINCE BEING TOLD ALL WE NEEDED WAS A BUILDING PERMIT. VOLUSIA COUNTY NOW REQUIRES THIS DOCUMENT. LAKE HELEN WILL NOT ISSUE BUILDING PERMIT WITHOUT IT.
THIS NOTICE OF COMMENCEMENT FORM NEEDS TO BE NOTARIZED AND SIGNED BY THE CURRENT AMERICAN LEGION COMMANDER AND ALONG WITH A SURVEY OF THE AMERICAN LEGION PROPERTY AND GIVEN TO LAKE HELEN AND VOLUSIA COUNTY IN ORDER TO GET THE BUILDING PERMIT FOR THE AMERICAN LEGION HANDICAP FACILITIES WORK TO START.
NO BIG DEAL, RIGHT? WRONG, NO ONE KNOWS WHERE THE SURVEY IS.
THE PAST COMMANDER OF THE POST IS LOOKING INTO WHERE THIS DOCUMENT MAY EXIST.
UPDATE THERE NEVER WAS A SURVEY DONE SINCE THE BUILDING WAS PAID FOR IN CASH WAY BACK IN 1950'S, THE POST WAS ESTABLISHED IN 1941.
NOW THE POST HAS TO GET A SURVEY AND SPEND ABOUT $400.00 TO DO SO AND THEY ARE CASH STRAPPED FOR FUNDS.
THE NEW LAKE HELEN "LAKEVIEW" BEAUTIFICATION MATCHING FUNDS HAVE BEEN SET TO A MAX OF $2,500.00 VS. THE ORIGINAL $5,000.00.
STILL WORKING WITH A FEW TOWN FOLKS AND LEGION TO GET THE NECESSARY PAPER WORK DONE TO QUALIFY FOR THE GRANT.
WEEK 33 STATUS REPORT 11-23-2004
FINISHED UP MY LAST CAR WASH FUND RAISER TO REACH MY GOAL OF $4,650.00 AND BOY DID WE ALL WASH A TON OF CARS, TRUCKS, BOATS, VANS, BIG 4X4, AND A FEW MONSTER TRUCKS. BELOW ARE PICTURES FROM OUR LAST CAR WASH AT WAL-MART IN ORANGE CITY FLORIDA
WEEK 34 STATUS REPORT 12/08/2004
WELL ONE DELAY AFTER ANOTHER, ALL THANKS GOES TO THE NEW LEGION POST COMMANDER. SHE LOST THE ORIGINAL NOTICE OF COMMENCEMENT FORM FROM VOLUSIA COUNTY.
WE HAD TO GET HER ANOTHER COPY AND THEN SHE PACK IT INTO A BOX BECAUSE SHE IS MOVING AND DOES NOT KNOW WHERE SHE PACKED IT.
WE GOT THE NOTICE OF COMMENCEMENT FORM AGAIN, AND SHE IS NOT ABLE TO GET OUT OF BED TO GET IT SIGNED AND NOTARY STAMPED. THIS DELAY CARRIED ON FOR ALMOST TWO MONTHS IN TOTAL AND DELAYED ME IN GETTING A BUILDING PERMIT, NEEDED TO DO ANY WORK AT THE LEGION HALL.
THIS DELAY ALONG WITH NO SURVEY, BECAUSE THEY CLAIMED THEY HAD NO MONEY TO PAY FOR ONE (LEGION TREASURE REPORT SAID THEY HAD $10,000). THE SURVEY WAS ASKED FOR ALMOST ONE YEAR AGO.
STORY ON THE LEGION SURVEY:
THE LEGION NEVER HAD A SURVEY DONE FOR IT'S EXISTING BUILDING BECAUSE THEY PAID CASH FOR IT WAY BACK IN THE 1950'S. LEGION SOLD SHARES OF STOCK TO THEIR MEMBERS.
THIS PAID FOR THE CONSTRUCTION COST OF THE EXISTING BUILDING, MINUS ENHANCEMENTS DONE THRU THE YEARS BY OTHER MEMBERS.
NOW THE PAST LEGION COMMANDER IS LOOKING FOR SURVEY COMPANY TO DONATE THE SURVEY.
THE PAST COMMANDER PAUL CARTIER, SAVED THE DAY AND GOT THE SURVEY DONE AND DELIVERED.
PAUL E. CARTIER, DID ALL THE RESEARCH NEEDED BECAUSE NOTHING WAS CORRECTLY RECORDED WITH VOLUSIA COUNTY. PAUL HAD TO DIG THRU OLD RECORDS, CALL OLD LEGION MEMBERS AND PIECE THE PUZZLE TOGETHER. PAUL HAD ONLY BEEN AROUND AS THE LEGION COMMANDER FOR THE PAST FIVE YEARS. THERE NEVER WAS A NEED FOR A SURVEY BEFORE, EVERYONE ASSUMED THEY HAD ONE SOMEPLACE.
THE WEEK WAS SPENT CHASING AFTER THE NEW POST COMMANDER TO MEET WITH HER. SHE NEVER SHOWED UP AT THE MEETING PLACE, FELL ASLEEP, THEN RESCHEDULED, AND THEN MISSED THE MEETING AGAIN.
MOM AND DAD SAVED THE DAY AND TRACKED HER DOWN TO GET THE SIGNED DOCUMENT, WHILE I WAS IN SCHOOL. SO AFTER SCHOOL I PAID HER A VISIT AT HER PLACE OF EMPLOYMENT TO GET THE SIGNED NOTICE OF COMMENCEMENT FORM.
AFTER GETTING THE NOTICE OF COMMITMENT SIGNED AND NOTARY STAMPED, AND GETTING THE NEW DONATED SURVEY FROM PAUL CARTIER THE PAST COMMANDER OF AMERICAN LEGION POST 127.
I HAVE THE TWO KEY DOCUMENTS REQUIRED BY LAKE HELEN AND VOLUSIA COUNTY.
NOW I CAN APPLY FOR A BUILDING PERMIT AND WORK CAN START AT THE LEGION HALL.
THIS IS MY NEXT ADVENTURE WORKING WITH LOCAL AND COUNTY GOVERNMENT.
WENT TO VOLUSIA COUNTY CLERK OF THE COURT AND GOT IT REGISTERED, COST WAS $18.50.
GOT THE DOCUMENT REGISTRATION RECEIPT FROM VOLUSIA COUNTY CLERK OF THE COURT AND THEN HEADED TO LAKE HELEN WITH THE REGISTRATION RECEIPT.
NO PROBLEM HERE IN LAKE HELEN.
GAVE THE DOCUMENT REGISTRATION RECEIPT AND A COPY OF THE DONATED SURVEY AND CITY CLERK OF LAKE HELEN (WENDY) HAD THE BUILDING PERMIT WAITING FOR ME. THANK YOU WENDY.
NOW ONTO THE ENGINEERING MEETING WITH THE KEY HELPERS TO REVIEW THE CONSTRUCTIONS PLANS. MEETING WAS HELD-UP BECAUSE OF LACK OF SURVEY, NOTICE OF COMMITMENT, AND BUILDING PERMIT.
BELOW IS A PICTURE OF THE ONE KEY DOCUMENTS THAT TOOK ALMOST ONE YEAR TO GET AND NEEDED TO DO THE PROJECT, THE SURVEY OF 109 CASSADAGA RD LAKE HELEN, THE AMERICAN LEGION HALL POST 127 PROPERTY.

CHRISTMAS SCHOOL BREAK IS WHEN I STARTED MY MAJOR WORK TO CLEAR THE GROUNDS AT THE LEGION HALL, IT TOOK TWO WEEKENDS TO ACCOMPLISH WITH THE HELP OF CORY & SONS, WHO DONATED THEIR TIME AND EQUIPMENT.
DRAINAGE HAS BEEN A MAJOR PROBLEM AT THE LEGION HALL FOR YEARS WITH RUTS AND MUD HOLES AFTER MAJOR RAINS.
INSTALLATION OF DRAINAGE PIPES THAT FEED TO THE STORM DRAIN WAS AN EXPENSIVE AND MAJOR TASK TO ALIGN AND BURY. THEN CAME THE RAINS THAT WASHED AWAY THE DIRT USED TO COVER THE DRAINAGE PIPES AND FORCED THEM UP OUT OF THE GROUND.
I SPENT THE NEXT WEEKEND RESETTING THE PIPES AND STARTED THE FRAMING FOR THE CONCRETE WHICH TOOK TWO MORE WEEKENDS OF MAJOR WORK.
I HAD A LOT OF HELPERS WHO KNEW NOTHING ABOUT FRAMING, SO I ASKED MY OLDER BROTHER TO HELP OUT BECAUSE OF HIS EXPERIENCE IN CONCRETE WORK TO HELP GET THINGS DONE CORRECTLY.
AS EXPECTED WHEN GEOFF (MY BROTHER, AN EAGLE SCOUT) GOT ON SITE THINGS WERE MESSED UP AND HE WAS ABLE TO CORRECT THE PROBLEMS FAST. FOUND OUT THE BUILDING WAS NOT ALIGNED AND OFF A FEW DEGREES, SO THIS THREW OFF ALL THE ALIGNMENTS FOR FRAMING. NOT A REAL BIG DEAL, BUT WE WANT TO DO OUR BEST.
IT WAS GREAT THAT I COULD COUNT ON THE EXPERIENCE OF MY THREE OLDER BROTHERS ALL EAGLE SCOUTS TO GIVE ME GUIDANCE AND HELP OUT.
BIG BROTHERS HELPING MADE THINGS GO A LOT FASTER AND WE GOT THE JOB DONE ON TIME FOR THE CONCRETE TO BE POURED. THANKS ALSO GOES TO OTHER EAGLE SCOUTS OF THE TROOP THAT TOOK THE TIME TO ASSIST IN LAND CLEARING, FRAMING, AND CONCRETE WORK.
SINK HOLES IN FLORIDA ARE A WAY OF LIFE, BUT WHO WOULD EXPECT A SINK HOLE TO HOLD UP THE PROJECT FOR THE NEXT FOUR DAYS TRYING TO GET CONCRETE DELIVERED. SINK HOLE EATS HIGHWAY OUTSIDE DELTONA HIGH SCHOOL.
WE WORKED ON CHRISTMAS EVE, JUST GETTING THINGS READY FOR THE CONCRETE.
CHRISTMAS WAS SPENT WITH FAMILY, BUT AFTER THAT IT WAS BACK TO THE PROJECT SITE TO DO MORE WORK ON THE DONOR CIRCLE MOLD FORMS ON 12/26/2004.
WELL I WAS ABLE TO GET THE CONCRETE DELIVERED ON 12/27/2004, TWO DAYS AFTER CHRISTMAS.
NOW THE REAL MAJOR CONCRETE WORK IS DONE BY A LOT OF SCOUT FRIENDS WHO VOLUNTEERED, MY THREE OLDER BROTHERS (ALL EAGLE SCOUTS), A FEW PROFESSIONAL CONCRETE WORKS WHO VOLUNTEERED SOME TIME AND THE MAJOR SUPPORT OF THE CONCRETE TRUCK DRIVER WORKING WITH A ANOTHER FEW KEY HELPER TO MOVE THE "MUD" AROUND.
SPECIAL NOTE WAS A GENTLEMEN NAMED BOB BAIZER, AGE 72, A SCOUTER (PAST PRESIDENT OF KOREAN WAR VETS ASSOC), WHO JOINED THE MARINES AT AGE 17, AS A LIFE SCOUT TO DEFEND HIS COUNTRY.
BOB YOUR KNOWLEDGE OF CONSTRUCTION, WORKING WITH CONCRETE, NOT JUST WORDS BUT YOUR ACTIONS IN HELPING TO MOVE THE CONCRETE MUD, FINISHING, AND WISDOM WILL BE REMEMBERED FOR A VERY LONG TIME.
THE WEATHER TURNED VERY COLD AND DID NOT HELP WITH THE CONCRETE CURING, IT JUST EXTENDED THE PROCESS.
IT TOOK OVER ONE AND HALF WEEKS FOR THE CONCRETE TO DRY BEFORE I COULD SAW CUT THE DRIVE WAY AND WALK WAYS.
AGAIN WE RAN INTO BAD WEATHER TWO WEEKENDS SHOT BECAUSE OF RAIN. BUT WHEN THE RAIN STOPPED I WAS ABLE TO GET SOME WORK DONE ON THE DONOR CIRCLE, AND ELECTRICAL DITCH FOR THE DONOR CIRCLE LIGHTING FOR THE FLAG POLE.
A MAJOR PROBLEM THE LEGION HAS BECAUSE THE AMERICAN FLAG NEEDS TO BE LIGHTED AT NIGHT.
NEVER DID THE LEGION GET LIGHTING INSTALLED WHEN THE NEW FLAG POLE WAS INSTALLED BACK IN 2001 BY ANOTHER EAGLE SCOUT PROJECT.
GOOD WEATHER ALLOWED ME TO PAINT THE DRIVE WAY WITH THE BLUE HANDICAP PAINT AND ALLOW IT TO DRY.
NEXT WEEKEND I WAS ABLE TO PAINT THE HANDICAP WHITE LOGO DESIGNS IN THE LARGE BLUE SQUARES IN EACH OF THE FOUR PACKING SPACES.
NOW IT'S BACK TO THE DONOR CIRCLE TO POUR A FOOTER FOR THE PLAQUES OF HONOR TO THANK ALL THE SCOUTS, SCOUTERS, EAGLE SCOUTS, AND OTHERS WHO HELP ME OUT ON THE EAGLE PROJECT.
NEXT WEEK I WILL BE BUILDING THE THREE CONCRETE MOLDS THAT WILL MAKE THE PLAQUE HOLDERS.
THIS WEEK I MIXED AND POURED THE CONCRETE INTO THE PLAQUE MOLDS TO SET FOR ONE WEEK BEFORE THE MOLDS ARE REMOVE.
THREE BRASS EAGLES WERE PLACED ON THE PLAQUE MOLDS TO HARDEN INTO EACH PLAQUE HOLDER.
NEXT WEEK THE MOLDS WILL BE REMOVED AND CONCRETE PATCH WILL BE APPLIED TO DRY BEFORE THEY ARE PAINTED HANDICAP WHITE.
THIS WEEKEND WAS SPENT PAINTING THE PLAQUES OF HONOR AND DONOR WALL.
I TOOK OFF SOME TIME TO VISIT AN ENGRAVER TO GET COST ESTIMATES FOR MAKING OVER 30 DONOR PLAQUES THAT WILL BE INSTALLED AROUND THE DONOR CIRCLE, DRIVEWAY, AND FRONT DOOR.
I WHEN TO PURCHASE WHITE MARBLE STONES AND FLOWERS FOR THE DONOR CIRCLE, ALONG WITH GRASS SEED TO GET GRASS GROWING.
FINISHED UP ALL WORK ON 02/20/2005, NOW I ONLY NEED TO WATER THE GRASS SEEDS.
SEE BELOW HIGHLIGHTS OF MY EAGLE PROJECT CONSTRUCTION
OFF DOING CONSTRUCTION WORK, BELOW ARE PICTURES OF THE WORK IN PROGRESS, EXPECTED COMPLETION DATE IS IN FEBRUARY 2005 ****CONSTRUCTION HAS FINISHED 02/20/2005 ****
Brass Plaques installed April 9, 2005, in Donor Circle, Front Door, and Drive Way for people who Donated money that made this project possible.
The last three plaques will be installed the weekend before my Eagle Project dedication ceremony.
These are very special plaques that pay Honor to all the Scouts, Scouters and others who helped. The fundraising, clearing the land, concrete framing, and concrete work.
I do not want any damage done to them by anyone.
Again the rumor mill is a foot that the Legion is looking to sell the building, even after they told me no way they would sell.
Heard this on April 11, 2005 at a Troop Committee meeting with the Legion in attendance.
Commander Mildred White said, we are looking into selling the legion because the buyer will pay big money and we (Legion) can get them to build a new 4,000 square foot facility.
Reasons cited for selling is the Legion Hall is in major need of repairs and the legion does not have the money to do it all.
New Roof, Kitchen stoves, Electrical, etc are needed to be replaced.
The big kicker is the Legion building has termites over the kitchen area and other places.
Time will only tell if this comes to pass. Legion to again vote in next 30 days to sell or keep building & grounds.
Granite Plaques installed April 16, 2005, in Donor Circle on pedestals for people who helped with Car Washes, Fund Raising, and Construction that made this project possible.
Dedication Ceremony April 26, 2005
Joseph F. Belland Eagle Project Handicap Facilities at the American Legion Hall Post 127 Lake Helen FL
You are cordially Invited to attend an Eagle Project Dedication Ceremony with members of Boy Scout Troop 590, at the American Legion Hall Post 127 in Lake Helen FL.
Place: American Legion Hall Post 127
109 Cassadaga Rd
Lake Helen FL 32744
Time: 7:00 PM
Date: April 26, 2005
Boy Scout Troop 590 is sponsored by:
<![if !vml]>

<![endif]>
Outside Flag Ceremony, Presentation of Plaques of Honor for Scouters,
Scouts, American Legion, Korean War Vets, City of Lake Helen Administration, Citizens of Lake Helen, and other Volunteers who made this project possible.
Light Refreshments will be served.
JOSEPH F. BELLAND DEDICATION SPEECH
Joseph F. Belland
Handicap Facilities Dedication Ceremony
April 26, 2005



Agenda:

Flag Ceremony

Three Flags

Remove all posted flags before the event like at 6:45 pm
fold them place inside on top of icebox (green)



Opening ceremony:

Flag Ceremony

Done by troop senior scouts.

Three Flags are to be raised:

One – Large Storm King American Flag
Two – State of Florida Flag
Three – World Crest of Scouting

Tom provides Flag music, blowing his horn

The pledge of allegiance is done.


Welcome Remarks by Joseph F. Belland:

Good evening everyone; my name is Joseph Belland. I with Lake Helen
Troop 590 welcome all to our dedication ceremony for the Handicap facilities here at the American Legion Post 127.

The donor circle of honor, and the handicap facilities, driveway and walkways are part of my Eagle Scout Project to help the Handicap park, and access this American Legion Hall.

These facilities would not be possible without the support from: Scouters, Scouts, Citizens of Lake Helen, local Volusia County organizations, Small, and Corporate Businesses in Volusia County, American Legion Post and Auxiliary 127 Administration & members.

We all want to thank the support provided by Volusia County Government, City of Lake Helen Government, Administration services, and Mayor Shuttleworth, with the 2004 Commissioners who supported this construction project.

Around the Donor circle of honor, the front door and driveway you can view the key financial supporters who donated the Labor, Materials, and or funds that paid for the Construction in the building of these facilities.

I would like to take this time to recognize key financial supporters that went the extra mile in making this all possible:

Citizens of Lake Helen who contributed to the Red Bucket Door-to-Door collection: Pennies, Nickels, Dimes, Quarters, and Dollars. The Citizens who supported this project make me very proud, because they cared enough to help other town folks in their time of need. Some of my door-to-door collections were made just before & after the hurricanes that hit us all last year: Charley, Frances, Ivan, and Jeanne. One of them even took my sign from out front with the fund raising thermometer. Even in those disaster times the Citizens came to Help other people at all times. They showed me that the scout oath is alive in this town and county.


We would like to also thank the following key supporters:

DONOR NAME

BNSE MOBILITY
Thank you for all the Administrative support and donation.

BELLAND FAMILY ENTERPRISES
My older brothers helped a lot and they are all Eagles that soar.

FORMASTERS LAKE HELEN
Concrete & Skilled Helpers - With your support a Job accomplished

WAL-MART ORANGE CITY FL
Thank you for the extra Car Washes it really helped

THE PHIL GIORNO FAMILY
Phil is an outstanding Legionnaire who came to my aid many times.

ORANGE CITY LIONS CLUB
Key supporter of Scouting – As Eagles we are one.

BETTER BARRICADES
Thank you for the Handicap Signs Donation

EARNEST J REACH
A key supporter of scouting and the work we scouts perform.

BOB HERROLD'S
ALL SEASONS SWIMMING POOLS AND SPAS
Thank you for your support.

BOY SCOUTS OF AMERICA TROOP 590
Thank you Troop 590 for believing in fellow scouts & me.
We all did our best.

MR. & MRS. ROBERT H. WILLIAMS
Wiseman only visit you from time to time.
I know I am blessed by the Williams support. Thank you.

MR. & MRS. MARTIN ROTKER
Martin: Let's go fishing soon.
Thank you for all your hard work in fund raising, wisdom, and support.

PYRAMAX STUDIOS / IMC
Thank you for supporting T590 in many endeavors.

HOLDER PEST CONTROL
Thank you for your support.

DIFFERENT STROKES CLUB
Thank you for your support.

CORY AND SON
FOR CLEARING THE HANDICAP WORK AREA
Thank you for your support.

Orange City Woman's Club
Thank you for your support.

FAIRWINDS CREDIT UNION ORANGE CITY
Well it's not every day that a credit union will back a 16 yr old boy.
Derek and Fairwinds did and I thank them for helping the handicap.

WEST VOLUSIA SADDLE CLUB
Thank you for your support.

MARIE & JOHN LIKAKIS
Thank you for your support.

BERNARD CHOINIERE
Thank you for your support.

CARTER LAND SURVEYING LLC
Thank you for your support.

ALLEN-SUMMERHILL FUNERAL HOME
Thank you for your support.

FLORIDA HOSPITAL WEST VOLUSIA
A key supporter for the Handicap,
Thank you for your support.

PA MANAGEMENT LLC
Doctor Robert J. Bowles, A Life Scout.
The doctor who delivered me into this world.
Thank you for believing in a fellow scout.

FOUR TOWNES ROTARY CLUB, INC.
Special thanks go to Pat Northey
for the extra effort and guidance.
Thank you for your support.


BEST MASONRY, INC.
Thank you for your support.

KOREAN WAR VETERANS ASSOCIATION Ch. 153
A special thank you to Bob Balzer,
a life scout who at age 17 enlisted in the Navy to defend his country.
Bob working with you, learning from you, in building these facilities has shown me that a
"scout is always a scout"
and will come to aid a fellow scout in their time of need.
Folks what you see here today would truly not be possible
without the experience, manpower, endurance, and love of workmanship
that Bob has demonstrated while helping to build these handicap facilities.
Thank you for your support.

JOSEPH REACH
Joe, thank you for your key support for scouting
and this handicap project.


Peggy Todarello
Thank you for all the support that you have
provided scouting here at the post.
Your countless hours of supporting the fundraiser
for the handicap did not go unnoticed.
Your support for me, in my time of need will always
be with me and remembered.


Very special thanks to all of my Eagle Scout mentors.

A very special thank you to my Older Eagle Scout Brothers,
(Christian, Geoffrey, Brandon), and Victor soon to be a Life Scout
for your total support helping with this project.

Victor
your unending day in and day out help throughout
the total project was a major task accomplishment in helping me
be able to complete this Eagle Scout project.
We spent a lot of long hours together in fundraising, and construction.
We both did a lot of great work together as brothers & scouts
that will be remembered for some time.

Vic at 14 yrs of age and I at 16 yrs of age both set forth to
accomplish this Handicap project as brothers and scouts
united in a common goal, to do our best, and to help
the handicap of this community.

Mom & Dad
All my love and thank you for all your
unending hours of support in helping me be the
man that I am today, giving me that extra support,
push, and guidance to reach my goals.

To my brother Geoff, your experience in construction
saved the day many times. We had a few problems from time
to time, and you always were there to save the day by
providing good advice and support.

To all my consulting friends who assisted me in this project,
I deeply thank you all for your help and guidance.

I would like to take this time for a special thank you
to the Past Commander of American Legion Post 127, my first Scoutmaster,
Paul E. Cartier.
As a Boy Scout at age 11, I crossed over from Cub Scouts to his
Boy Scout Troop 599, in Deland FL.

Paul E. Cartier, you're one of the Greatest Scoutmasters I have ever met,
having had the pleasure of knowing, camping with,
working with, learning from you, I can call you my friend in scouting.

Without your assistance, guidance, and your countless
hours of support this would never have been possible.

I take this time to dedicate the Eagle Scout project
to you Paul and Jeanette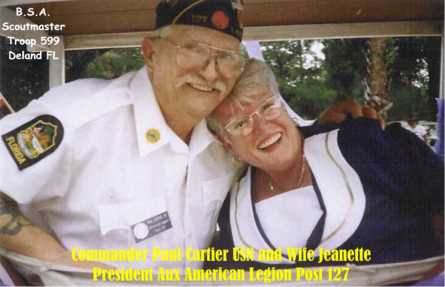 who have helped me succeed in
my duties to God, country, self and the handicap.
You helped me become the man that I am and will become in the future.

I hope someday to be able to walk in your shoes and teach other fellow scouts
what scouting is all about as a Leader and mentor as you have done for me.

I will never forget you, Jeanette and Tommy for your friendship,
fellowship, caring, and wisdom. You are all a part of our family.

As a past American Legion Post Commander and Aux President
who loves and supports scouting, not part time but by your family way of life,
deeds, and trusting me to do my best.

You Paul are truly a Great Scoutmaster and person.
We know how hectic your life has been these past few years,
but you always found time to help my brothers, and me.

THE BELLAND BOYS THANK YOU!

Fellow Scouters and scouts.
We all do our best whenever we are tasked with any assignment.

This Eagle Scout Project for the handicap facilities goes well beyond doing our best.

You did your best in the duties performed and I thank you, we all thank you for a job well done.

To my Scoutmaster Jim Connell and Assistance Scoutermaster Dennis Bixler,
thank you for guidance, support and manpower in building these facilities.

Dennis an extra thank you from us all for the work you did on the donor circle and
providing the lighting here at the American Legion Post, a job well done.

Nicole
thanks for standing by me and supporting me during the
long year of fundraising, car washes, parades, and missed campouts.

Without adult Scouter support, things would be very difficult, the Mothers, Fathers, Brothers, and Sisters,
who all helped one way or the other made this project possible.

I thank you all for believing we Scouters and Scouts could
"DO OUR BEST"!
YES WE CAN!!

REMOVE PLASTIC BAG COVERS OVER GRANITE PLAQUES NOW


These granite plaques you see here pay honor and respect to the
Scouters, Scouts, Seven Eagle Scouts
( Chris Belland, Geoff Belland, Bran Belland, Scott Devito,
John Fink, Zack Flinn , and Justin Jackson )
along with other key people who labored to provide these facilities.

Please join me in a round of applause for their efforts.

Would everyone please move into the hall for the rest of our meeting and refreshments?

Thank You

DEDICATION PICTURES
IT RAINED ON & OFF
| | | | | |
| --- | --- | --- | --- | --- |
| FUND RAISER PLACE | DATE | START & END TIMES | VOLUNTEER STATUS | FOOD & DRINK PROVIDED FOR WORKERS |
| CAR WASH AT ORANGE CITY WAL-MART GARDEN AREA | 2-28-2004 | 8:00 AM TO 2:30 PM | | YES |
| CAR WASH AT ORANGE CITY WAL-MART GARDEN AREA | 3-27-2004 | 8:00 AM TO 2:30 PM | | YES |
| CAR WASH AT ORANGE CITY WAL-MART GARDEN AREA | 4-10-2004 | 8:00 AM TO 2:30 PM | | YES |
| CAR WASH AT ORANGE CITY WAL-MART GARDEN AREA | 6-05-2004 | 8:00 AM TO 3:30 PM | | YES |
| CAR WASH AT ORANGE CITY MC DONALD'S | 6-19-2004 | 8:30 AM TO 3:30 PM | | YES |
| CAR WASH AT ORANGE CITY WAL-MART GARDEN AREA | 08-14-2004 | 8:30 AM TO 3:30 PM | | YES |
| CAR WASH AT ORANGE CITY WAL-MART GARDEN AREA | 09-11-2004 | 8:30 AM TO 3:30 PM | | YES |
| CAR WASH AT ORANGE CITY WAL-MART GARDEN AREA | 10-16-2004 | 8:30 AM TO 3:30 PM | | YES |
| CAR WASH AT ORANGE CITY WAL-MART GARDEN AREA | 11-20-2004 | 8:30 AM TO 3:30 PM | | YES |
WAL-MART CAR WASH Rules:
NO PRICE FOR CAR WASH, DONATIONS ONLY, CAR WASH HOSE IS FROM WAL-MART GARDEN AREA. CAR WASH WILL BE DONE EITHER IN FRONT OF GARDEN (PARKING AREA), OR OFF TO THE SIDE OF BUILDING AT GARDEN AREA. CHECK WITH WAL-MART DAY OF CAR WASH
CAR WASH SOAP WILL BE PROVIDED
ITEMS TO BRING WITH YOU: BUCKET, CAR BRUSHES, OLD TOWELS, OLD CLOTHES, OLD SHOES.
WEAR YOUR TROOP T-SHIRT
FOOD & DRINK WILL BE PROVIDED (HOT DOGS, SODA, CHIPS, COOKIES)
CHECK WITH JIM OR DENNIS IF YOU NEED COMMUNITY SERVICE HOURS FOR RANK ADVANCEMENT FOR APPROVALS FIRST.
ALL FUNDS COLLECTED WILL BE USED FOR THE AMERICAN LEGION HALL HANDICAP BUILDING FUND.
ALL WORKERS WHO PERFORM VOLUNTEER WORK WILL HAVE THERE NAMES ENGRAVED ON A BUILDERS PLAQUE.